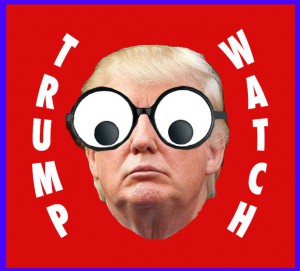 I've previously chronicled the various positions of Colorado Republicans on Trump, but this time I ran into problems categorizing their stances.  As you'll see below, there's Never Trump, Dumped Trump, Maybe Trump, Love Trump, and many more.
It's confusing to be the bean counter (me), but it's undoubtedly far more taxing to be them, trying to figure out where they stand on their standard bearer.
In any case, below is my handy guide–and please send me new information and updates, as the list is changing rapidly with each debate and video tape.
I haven't seen a tally like this in the Colorado media—though it's been good to see numerous outlets reporting on the shifting loyalties of top GOP officials toward Trump.
Elected Officials Who Jumped Aboard the Trump Train, AND Affirmed Support after The Release of Trump's Pussy Comments
State Sen. Laura Woods (In January, she called him one of her two favorite presidential candidates. In August, she called him the "people's candidate," and last week she affirmed her support and agreed that no presidential candidate is "perfect.")
U.S. Rep. Scott Tipton (affirmed support here)
El Paso Country Commissioner Peggy Littleton
U.S. Rep. Doug Lamborn (affirmed support here)
U.S. Rep. Ken Buck (affirmed support here)
Elected Officials who Backed Trump, Dumped Him, but Haven't Said Whom They Will Vote for
U.S. Rep. Mike Coffman (His spokeswoman said her boss would "absolutely" back the GOP presidential nominee, but Coffman later hedged, and now Coffman says he won't vote for Trump.)
Sen. Cory Gardner (once called Trump a "buffoon," then said he'd vote for him (after being asked seven times), and then dumped him.
Candidate Who Jumped OFF the Trump Train, But Is Now Reconsidering
El Paso County Commissioner Darryl Glenn
Elected Officials Who've Expressed their Support for Trump but Not Necessarily Confirmed it since the Pussy Video
State Rep. J Paul Brown
Former State Rep. Greg Brophy  (if Trump is nominee)
State Sen. President Bill Cadman (if Trump is nominee)
A reporter characterized State Rep. Don Coram as a Trump fan
State Sen. Vicki Marble (Facebook)
State Rep. Patrick Neville.
State Sen. Tim Neville.
State Rep. Clarice Navarro (here and here and elsewhere)
State Rep. Dan Thurlow.
Elected Officials Who Were Undecided Along the Way
State Rep. Kathleen Conti, who's said, "I'm hearing growing support for [Libertarian] Gary Johnson."
State Rep. Justin Everett
State Sen. Kevin Grantham.
State Rep. Yuelin Willet. 
Former Elected Officials Backing Trump
Former Colorado Senate President John Andrews
Former Rep. Bob Beauprez
Former Rep. Jon Keyser (He reiterated  his support here.)
Former CU Regent Tom Lucero
Former State Rep. Spencer Swalm (an "out-of-the-closet" endorser)
Former Elected Officials Who Will Not Vote for Trump
Former State Sen. Shawn Mitchell (also left GOP, posting on Facebook, "Whores don't merit unwavering loyalty.").
Candidates Backing Trump
George Athanasopoulos (Running against Perlmutter)
Arapahoe County Commissioner Nancy Doty
House District 1 candidate Raymond Garcia
Casper Stockham, who's the Republican challenging Rep. Diana DeGette.
House District 14 candidate Jeff Williams
Notable Republicans Who said, "We May Be Seeing the Final months of the Existence of the Republican Party"
Colorado GOP Officials Who've Left Republican Party
Vice Chair of Rio Grande County GOP Patrick Crowder
Chair of House District 43 Republicans Craig Steiner.
Activist Jennifer Raiffie (Facebook)